Pokemon Go is a very popular game, trending in recent times. The game is widely played by millions of users across the world. The game is mainly built for a mobile platform where the GPS tracker helps you locate Pokemon in any particular location by vibration and you need to catch it by throwing poke-balls.
But with the increasing demands of users, Pokemon Go has been made available in PC to which helps users catch Pokemon from home. Pokemon Go in PC can be installed by Nox Player and Bluestack emulator. Today we will talk about how to play Nox Pokemon Go in PC.
System requirements for Playing NOX player Pokemon Go 
In order to install Pokemon Go nox, certain system requirements are must in PC/Laptop for a successful installation. They are:-
1. Your PC/Laptop software must be Windows 7/8/10 with minimum 2GB Ram.
2. Processors with a capacity of 2GHz above 13th Version are required to run the game smoothly without crashing.
3. PC/Laptop Hard disk must have at least 2GB free space.
4. Also needs Graphics cards of 1 to 2GB video memory.
Download
First of all, we need to download NOX App player and Pokemon Go Apk file.
Nox App Player
Nox app player is an Android emulator that lets you set up the same environment of smartphones in your PC to help you play Pokemon Go.
Moreover, it follows quick and fast installation within minutes and helps you fake your GPS location without the installation of any app for GPS. Nox player is one of the best android emulators to play Pokemon Go.
Steps to play Pokemon go Nox in PC using NOX App Player
1. Go to your PC browser and type the link en.bignox.com/pokemongo.
2. Now a new nevigation window will appear where you need on the Download Link to download the setup file. You will be prompted with options like "Download for Windows" and "Download for Mac". Select "Download for Windows" option.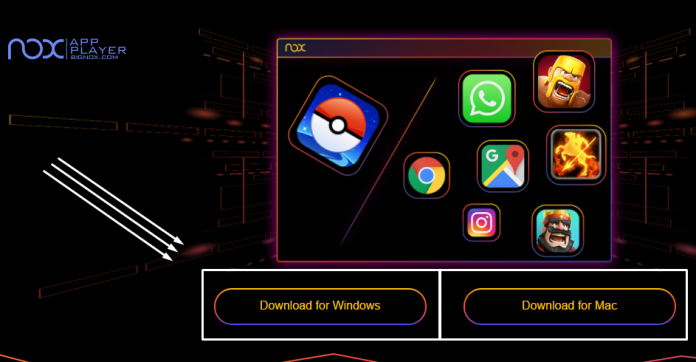 3. The next step for installing the NOX Pokemon Go is by downloading the latest APK file of Pokemon Go.
4. Keep the Nox player Pokemon Go setup file and Pokemon Go Apk file in a separate folder in your desktop for easy access.
5. Click on the Nox emulator Pokemon Go set up the file and Install it.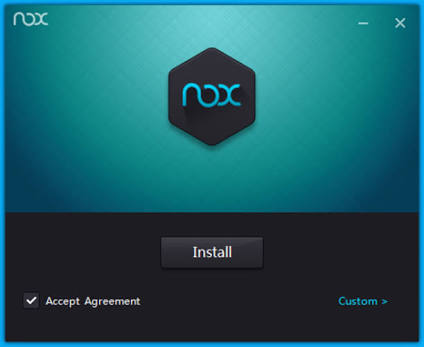 6. Click on start and a fake GPS map of Pokemon Go will appear where you can move around using W, A, S, and D keys of the keyboard. The movement occurs at a slow walking pace which becomes hard to find out by the authorities that you are using Fake GPS.
7. While the Nox app player is running you need to root it by clicking on the Gear icon under General option and saving the changes by turning the root on.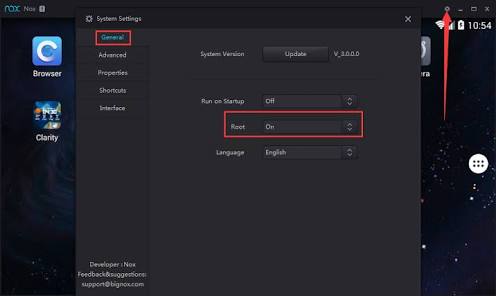 8. After Nox Player gets rooted to install the Pokemon Go apk file by double-clicking.
9. The Pokemon Go starts immediately after installing but you may see for the first time that it's showing Nox Pokemon Go GPS not found. In that case, you need to close Nox player and open it once again to start Pokemon Go.
10. After restarting again you find the GPS icon where you need to click to open a separate window. The windows display an address close to your location with lots of Pokemon and people playing in the nearby area. Click on OK to save to location.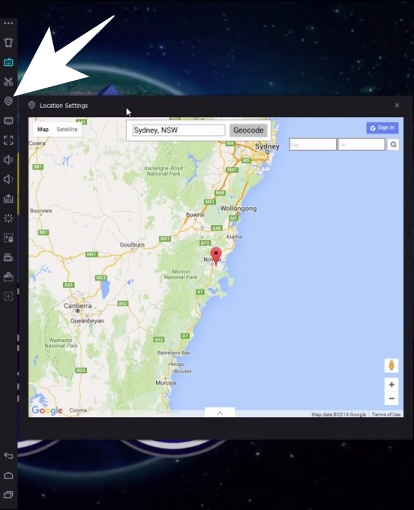 11. Instead of using your Google account for Pokemon Go create a new account so that in case you are banned the original account remains safe.
12. You are now all set to play Pokemon Go on Nox in your PC.
13. The game focuses on catching as many Pokemon as possible by the players.
14. The speed of the player and his urge of playing the game increase the catching number. The Pokemon can be anywhere starting from the waterfalls to the riversides or any open spaces.
15. As the game level progresses the players even get the opportunity to train the Pokemon and challenger other players too by their trained Pokemon.
More Read: PokeMesh Apk 
Update Nox Pokemon Go
While you are installing Pokemon Go using Nox Player App it is very important that you follow the Pokemon Go nox update rules to have the best experience ensuring the latest installed versions.
The steps to be followed for Nox Pokemon Go update are:-
1. If you are having the older version of Nox App Player kindly remove it and install the recent version of Nox App Player 3.8.3.1
2. After you have downloaded and installed the latest version of Pokemon Go Nox update the next thing you require is the latest version of Pokemon Go 0.69.0 Apk file.
3. After you have finished installing the recent version of both the files you need to open the webpage of Nox application Gamer and check if you find the Pokemon Go symbol on the web page.
This updated version is currently available only on Windows PC.
More Read: Pokesniper Apk 
Nox Pokemon Go Ban
Since the Nox App Player gives you the facilities to use fake GPS for your Pokemon Go game in PC, it somehow if gets caught by the authorities you can be banned from the game at any moment.
Nox Pokemon Go ban can range from hours, days to being banned permanently. However, the capacity of the Nox player helps you cross many levels in the game safely lowering the ban risks. But Nox Pokemon Go comes under official banning emulators due to which there are chances for a Pokemon Go Nox ban.
Conclusion
The above-mentioned steps help us to install Pokemon Go in our PC's and Laptop's using Nox app player and also indicate the pros and cons while installing and playing the game. So enjoy nox pokemon go in your pc.
However, due to the increasing demands of Pokemon Go, a new version has been planned to launch in the market known as "Pokemon Go Plus". According to makers, it will be a small wrist device that will automatically indicate Pokemons to Player without searching for it.