Are you facing issues with Tinder like "Facebook login canceled" or "Tinder Login Failed"? If so, there will be a simple way to solve these issues on most of the devices including Android and iPhone. Tinder social media app allows mutually interested users to chat and communicate with each other. This app is utilized by millions of people across the world. But, you might also face problems while Tinder login.
How To Solve Or Fix Tinder Facebook Login Issue:
This issue is usually caused if you change the password of your Google account from another device. Sometimes, Tinder will also get the problem in synchronizing with your Facebook account when you connect your Tinder account with your Facebook account. In particular, Tinder users are often complaining about the appearance of "Tinder login failed" error message on their screen while trying to login to the application. Following the below set of guidelines will help you to solve the Tinder Facebook login issue.
Solving Tinder Login Failed:
Update your app by checking your device setting. If you simply get an error message of "Tinder Login Failed", you should first look at device settings where you can try the following things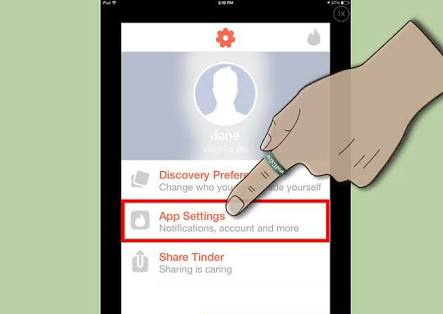 • Be sure that you have used the official Tinder app downloaded from Google Play or Apple App Market
• Try to install the newest version of Tinder app on your android device
• Be sure that date and time in your system clock are correct
• Confirm that you own a valid Google account, which is registered with your Android device. Please create a new one if you don't have a proper Google account
• Make sure that your Google account will be valid. To confirm this, you have to go to settings – accounts – Google on your device. You will able to get a "sync error" message if your Google account is not valid. This will surely create problems for other apps being installed on your android device
Also Read: Fallout 4 Bobblehead Locations
Solving Facebook Login Cancelled  Tinder Error:
The facebook login cancelled tinder issue may arise if Tinder could not synchronize your Facebook account. Don't forget that Tinder makes use of your basic information in order to analyze the social graph of users and match potential individuals who are more compatible based on common interest, geographical location, and a number of mutual friends. Tinder Facebook login will pull in your information to ensure precision for both yourself and other candidates who are interacting with you. This simply means that Tinder needs to access your Facebook and sync it. So, be sure that your Facebook account authorization is set to allow Tinder. To do so, please follow the given below methods:
Doesn't Tinder Sync New Facebook App?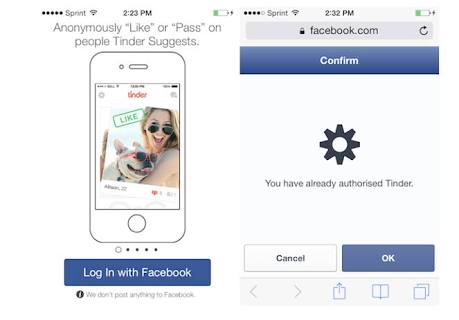 In case you are having any trouble with Tinder Facebook login canceled or Tinder login failed, you can try the following instructions
• At first, log out from your Tinder App on your device
• Next, you have to visit Facebook settings and search for Tinder among other apps. From there, let the Tinder authorizations associated with your profile
• Get back to Tinder app again and log in using your Facebook account. Upon completion, Tinder app now syncs your Facebook account. Almost all your Facebook information would be updated
Solving Tinder Facebook Login Cancelled Error:
As said earlier, Tinder Facebook Login Cancelled is a common error message experienced by Tinder users frequently. So, this will happen often as you are not only getting this issue. You may able to experience a different set of problems arising from the server side of Tinder if you have changed your Tinder or Facebook password as recently as possible. But, you can solve this issue if you follow the below instructions.
• Be sure that you have performed the above method
• First, go to settings
• Then, go to applications
• Now, look for manage applications
• Search for Tinder App
• Then clear Tinder cache & data
• Finally, reboot your device
This will surely solve the problem. Please follow some more extreme steps if the problems still persist at any cause:
• Remove the Tinder application from your device. You will not lose any matches or messages until you delete your Tinder account
• Look for Facebook Setting and then remove Tinder app from the list
• Turn off the permission of Tinder app and then turn-on once again
• Log out of your Facebook account
• In case of iPhone setting, go to Facebook and then delete Facebook
• Again login to Facebook
• Reinstall your Tinder app on the mobile device
• Now, re-login to Tinder using your Facebook account
Is Tinder App Keep On Crashing?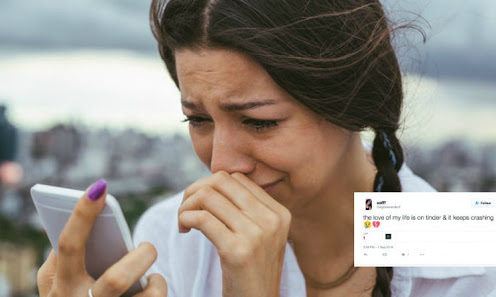 Be sure that you have downloaded the Tinder's latest version and of course, the OS of your android device is up-to-date. If the issue of tinder login failed android persist, try to re-install the app. When it comes to re-installing, what you need to do is just deleting the app from your device and download it once again. You can also try any of these solutions to get problems fixed:
Reboot the device – a simple reboot will fix the problem rebooting will eliminate the possible technical problems. Reboot will also help clear RAM and kill background apps, which don't perform any action. This gives Tinder app enough space to run freely
Use app's older version – The older version of Tinder app will help you solve possible incompatibility issues associated with the device for an updated version. Just, download the older version of Tinder App and check for fixing.
Clear Google services cache – Google service framework will sync your data and in turn, store device data. Also, it will help in proper functioning of installed apps and system
You have already certified Tinder – This may happen in case you edited the authorizations in Tinder. Just, remove the app and log in again allowing complete permissions to Tinder. This will work a lot.
If these solutions won't work for you, then there might be some error associated with the Tinder server. So, inform Tinder technical support team and wait for the issues to be solved.